Please make sure you duplicate (backup) your store theme prior to installing. If you don't know how to do this, you can see a tutorial here:
https://help.shopify.com/en/manual/online-store/os/using-themes/managing-themes/duplicating-themes
Note: Optizen is compatible with Shopify 2.0.
Auto Install:
Currently our app auto installs with the default themes. We will be adding many more themes soon.
See below to implement: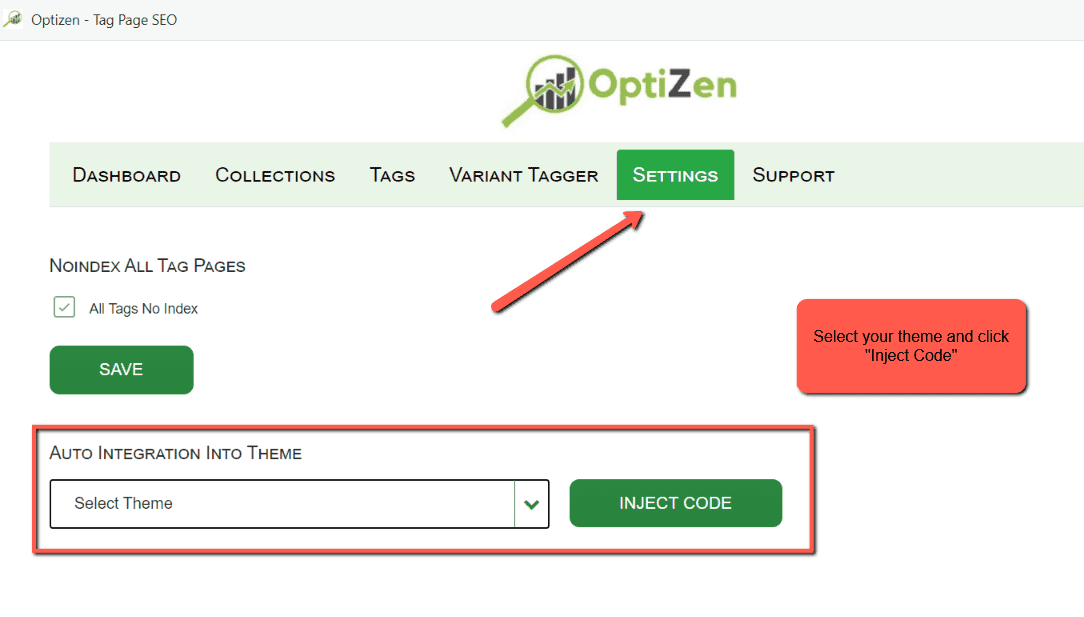 Other Themes
If you do not have any of the themes listed, we will need to complete the installation for you. Please fill out this form and request installation.